6EUR
per Month incl. VAT

+1€
per hour worked incl. VAT

No registration fee
Cancel anytime
Max 39 € per month
START NOW
So how much does quitt cost?
With us you will save not only time but also money. By registering your domestic help you will receive a monthly tax discount of up to 42,50€. At the end of the year, our service and the employer costs are for free.
We charge 6€ per month with active employment contract and 1€ per charged hour of your domestic help. One hour is equal to 60 minutes and 30 minutes or more are rounded up to one hour. Minimum differences will be charged in favor or against quitt.
The registration at quitt is non-binding, quitt starts working as soon as the customer account has been topped up with at least 6€ for the first time
Registration of the household help with the authorities and insurances takes place after the first top up
Registration of the household help with the authorities and insurances takes place after the first top up
quitt fees accrue as soon as an active employment contract with a household help exists
The power of attorney transferred to quitt remains valid, in case of cancellation, until the deregistration process has been fully completed
Final official declarations can still be made retroactively until 31.07. or 31.01. of the respective year at the latest
Taking over the entire communication with authorities (power of attorney of the employer): Registration, re-registration and deregistration of household helpers with all relevant authorities, social security agencies and insurance companies, as well as transmission of documents and changes to personal data. Application for employer and accident insurance number.
Ensuring a mutually fair and correct employment relationship: pre-filled sample employment contract, wage cost and vacation calculator, and up-to-date information on employment relationships in private households.
Management of the employment relationship: Digital recording of working hours, expenses and vacation via QR code or online. Monthly payroll and cost accounting for employers and employees, as well as accounting for social contributions and flat-rate tax (2% of the monthly salary to be paid by the employer). Payment of wages to employees.
Preparation of an annual overview: We provide an annual employer cost overview, which can also be used for the income tax return and thus the receipt of the tax deduction. Annual payroll statement for employees.
Submission of insurance benefits: Application for insurance premiums in case of illness, pregnancy and maternity of the employee or in case of a work accident.
Templates and documents for employers as download in the employer portal: monthly cost statement, annual cost overview / tax notice for claiming the tax deduction, QR code, quitt power of attorney. Key handover protocol, employment reference, letter of termination and a multilingual cleaning plan are available as templates.
Templates and documents for employees as download in the employee portal: monthly pay slips, annual pay slips, sample employment contract and in case of unemployment, additional earnings notification.
Personal customer area and support: Overview in the customer portal of all registered employment relationships, hours worked, vacation, employer costs, personal data and documents. Personal customer support via chat, email and phone in German and English.
Our digital service is always evolving.
However, we are not yet able to manage some special employment relationships.
quitt requires that employee and private employer are over 18 years old
Midijobs, part- or full-time employment relationships (jobs with a monthly salary above € 520), currently are only offered with a fixed monthly gross salary
A German statutory health insurance of the employee is a prerequisite for the registration of a midi, part- or full-time employment relationship via quitt
Work relationships in private households with school students cannot yet be registered via quitt
Employment relationships with a gross annual salary above €60,000 cannot be handled by quitt yet
quitt cannot register short-term minijob employment relationships (salary above 520€ per month, employment less then 3 months) in private households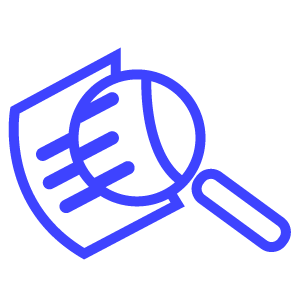 It must be ensured that the household helper has a work permit in Germany – EU citizens receive this automatically.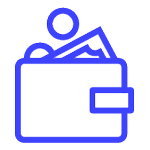 quitt stands for fair working conditions. The German minimum wage must be paid at the least in private households.

Employee health insurance is a prerequisite for employment – whether insured by law, privately or even abroad.

Medical certificates of household helpers are not sent to the insurance company, but must be kept in case of spot checks.